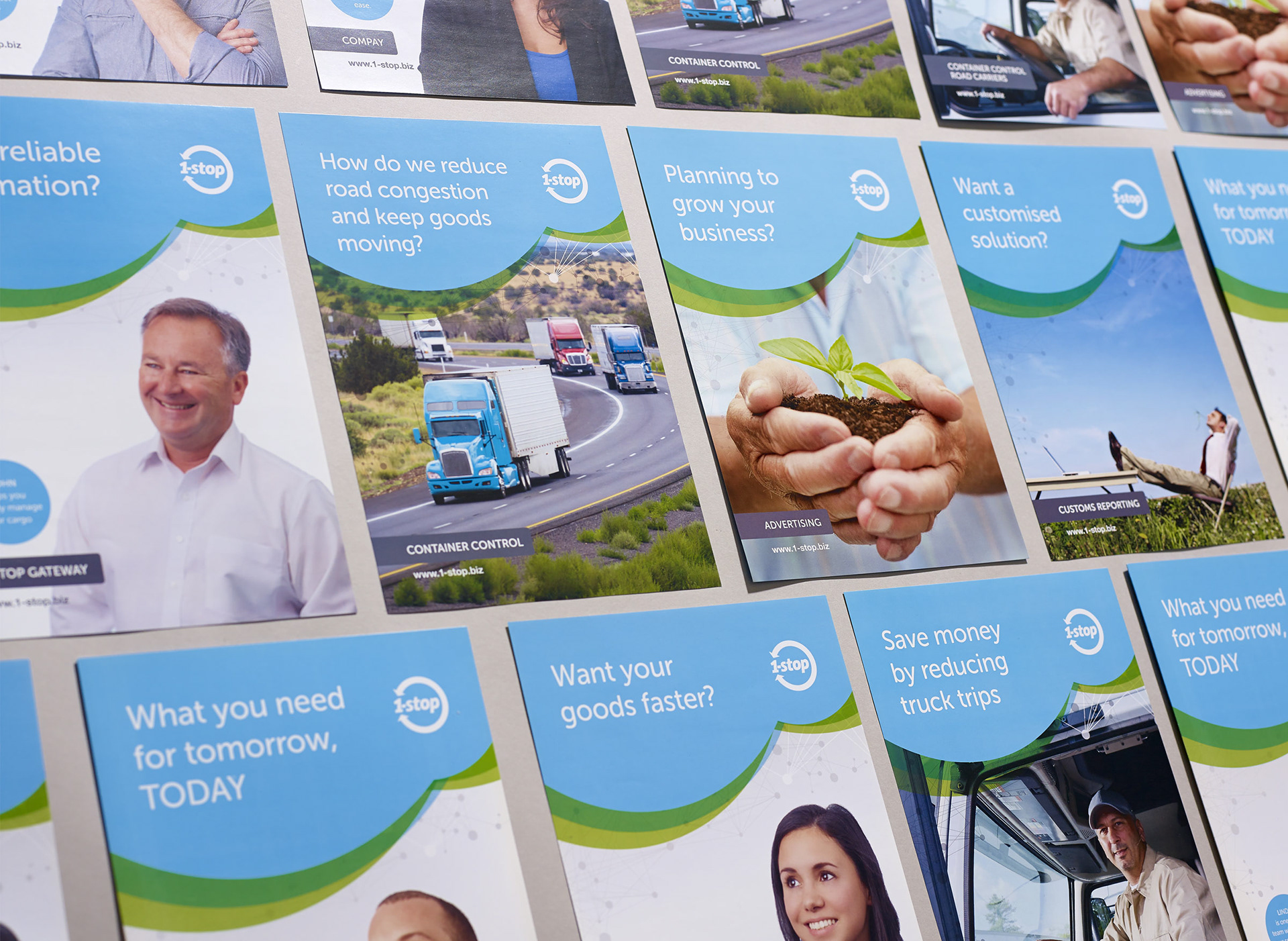 1-Stop are a global leader in delivering innovating solutions that increase productivity for the Port Community. They needed to re-position themselves and communicate their collaborative approach and focus on the helping their community grow.
The solution was to put a friendly face to their name by profiling a few of their own staff, refreshing their visual language and introducing stronger calls to action across their suite of sales materials. 1-Stop have continued to grow and recently successfully launched into the international market.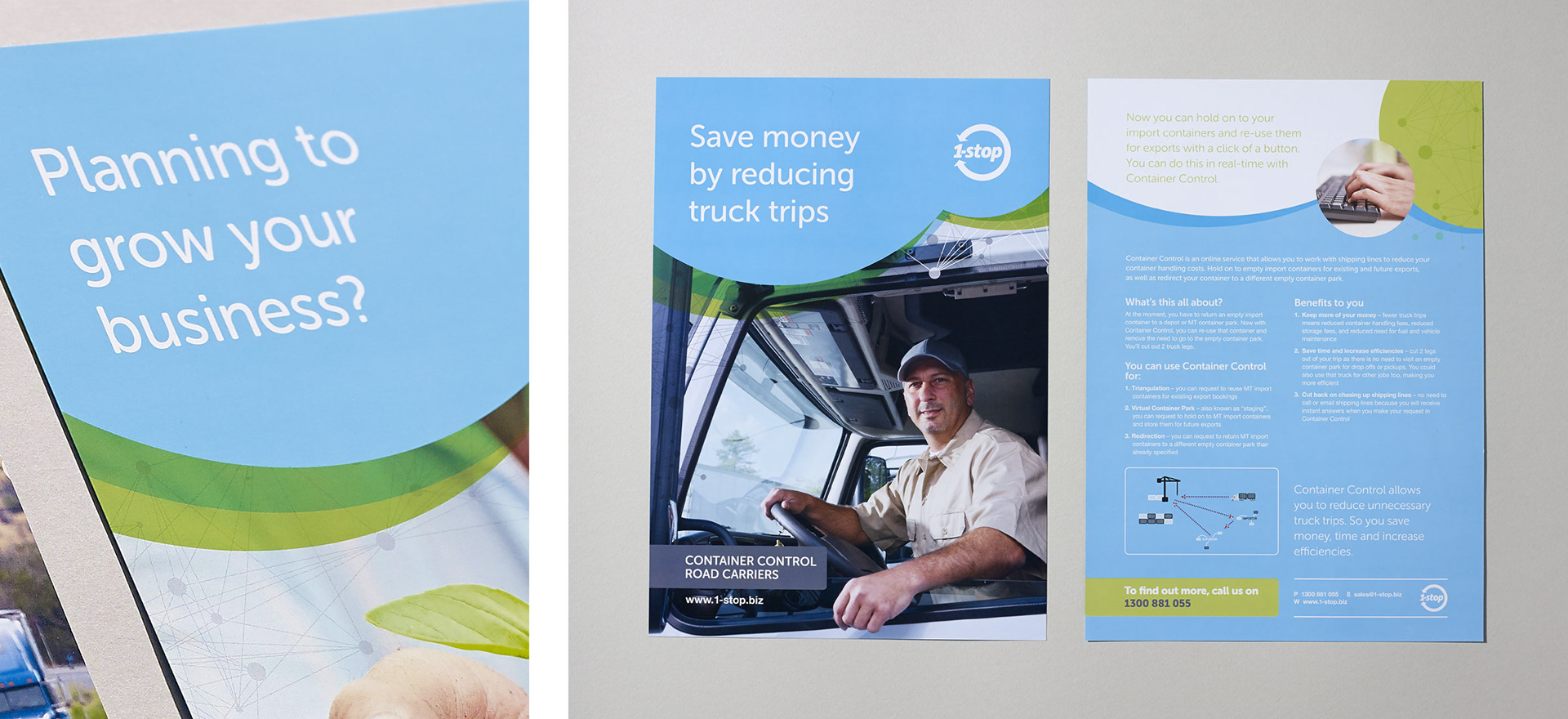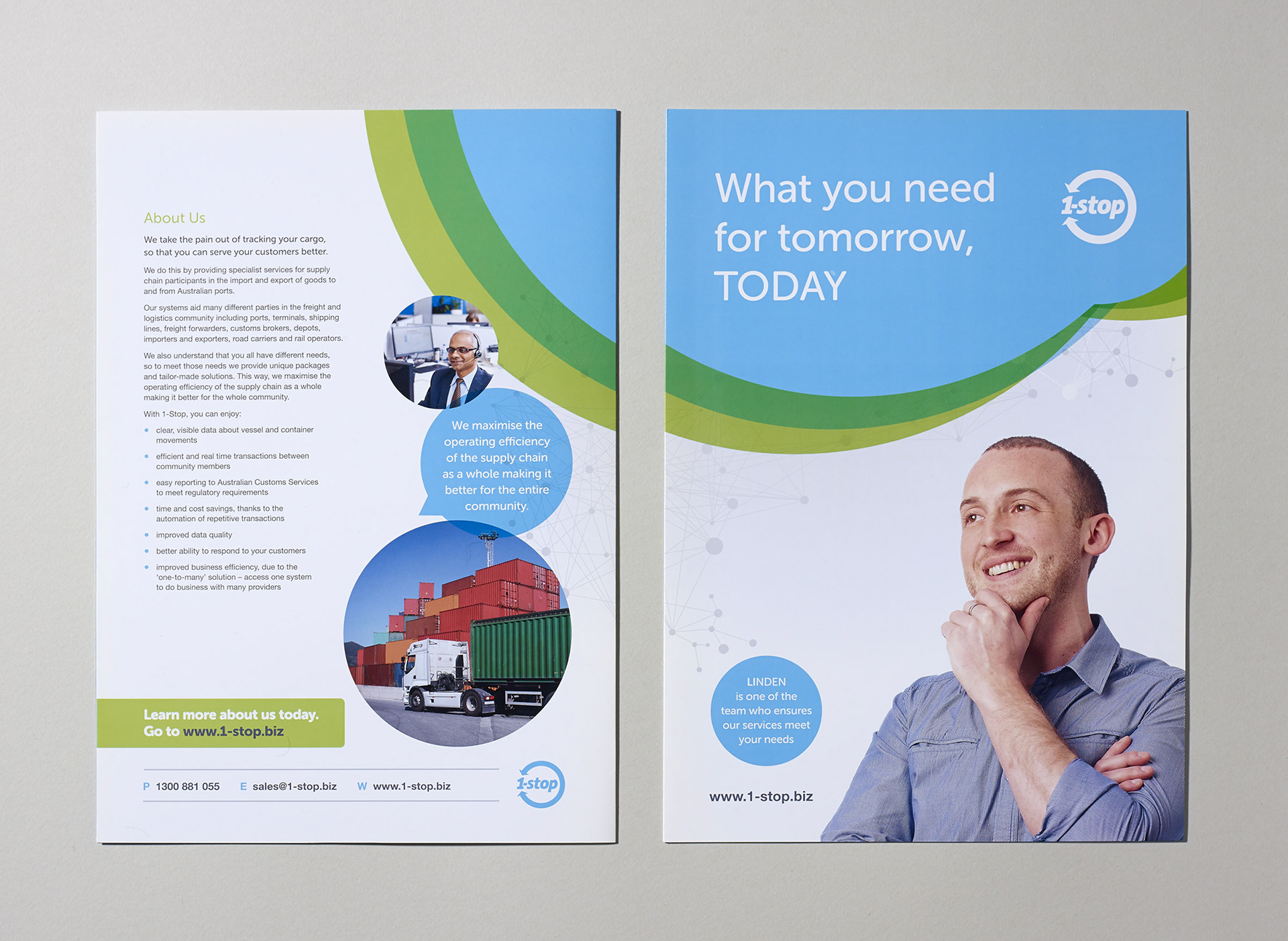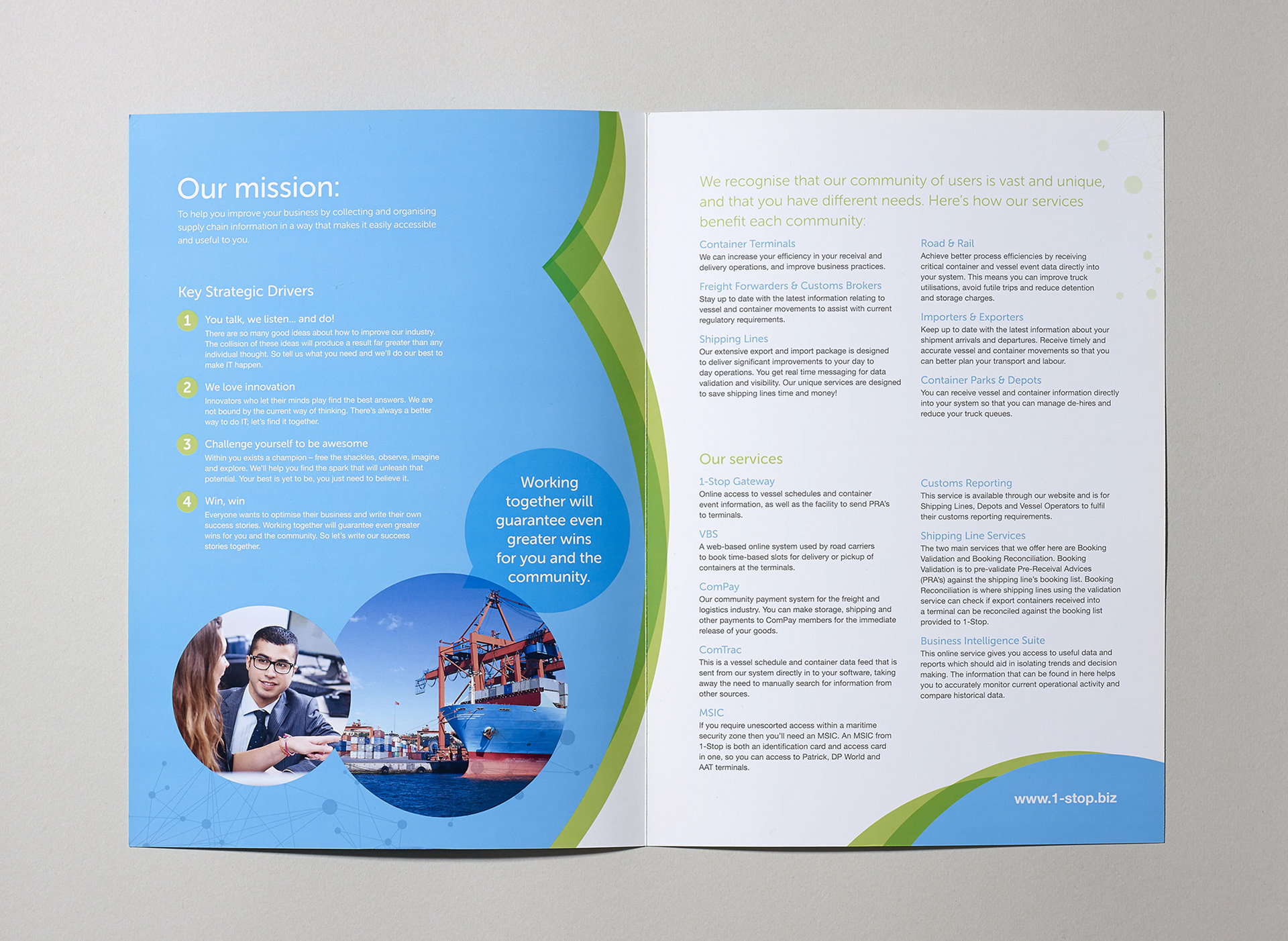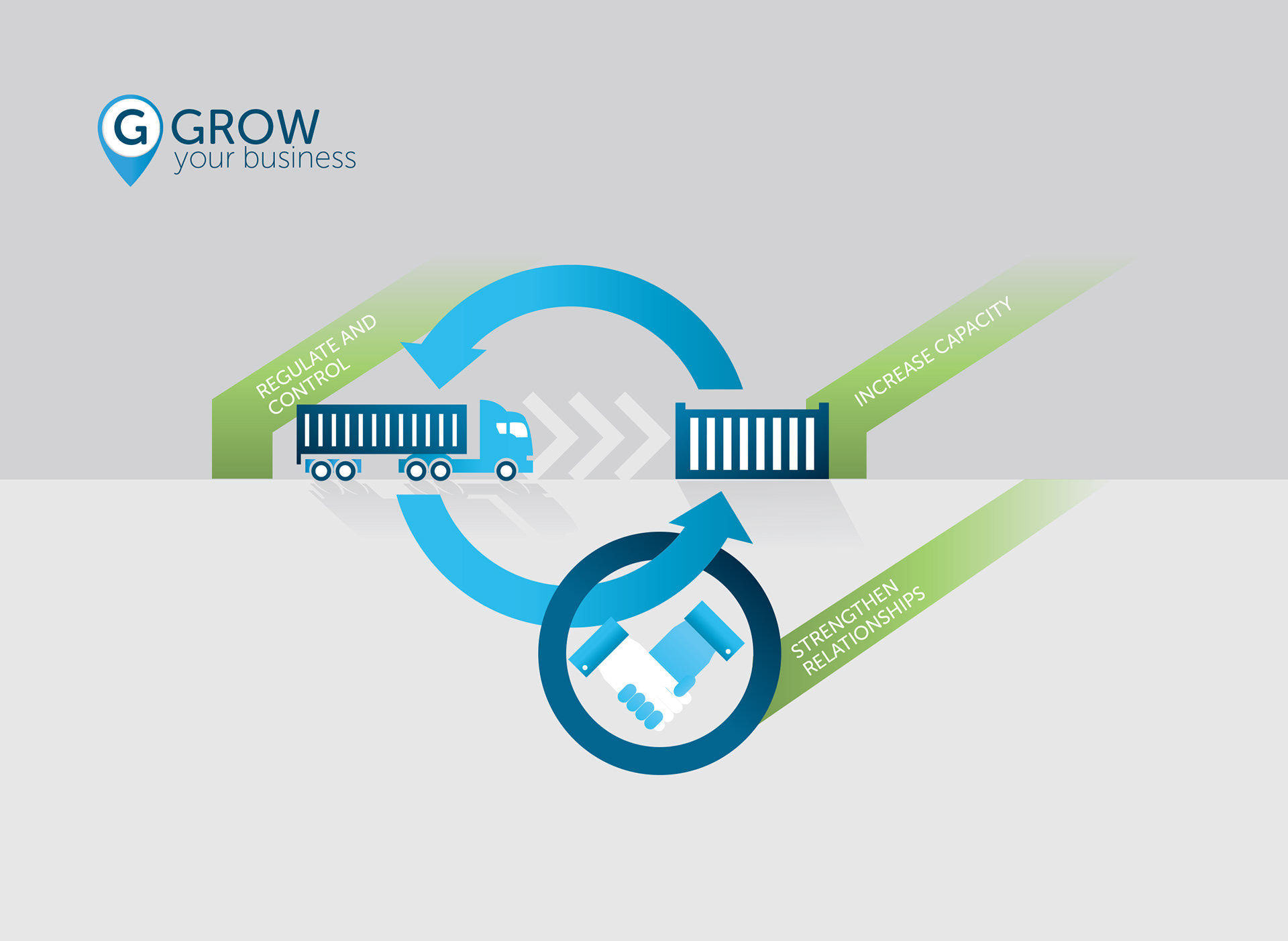 Infographics designed to help communicate some of 1-Stops more complex information.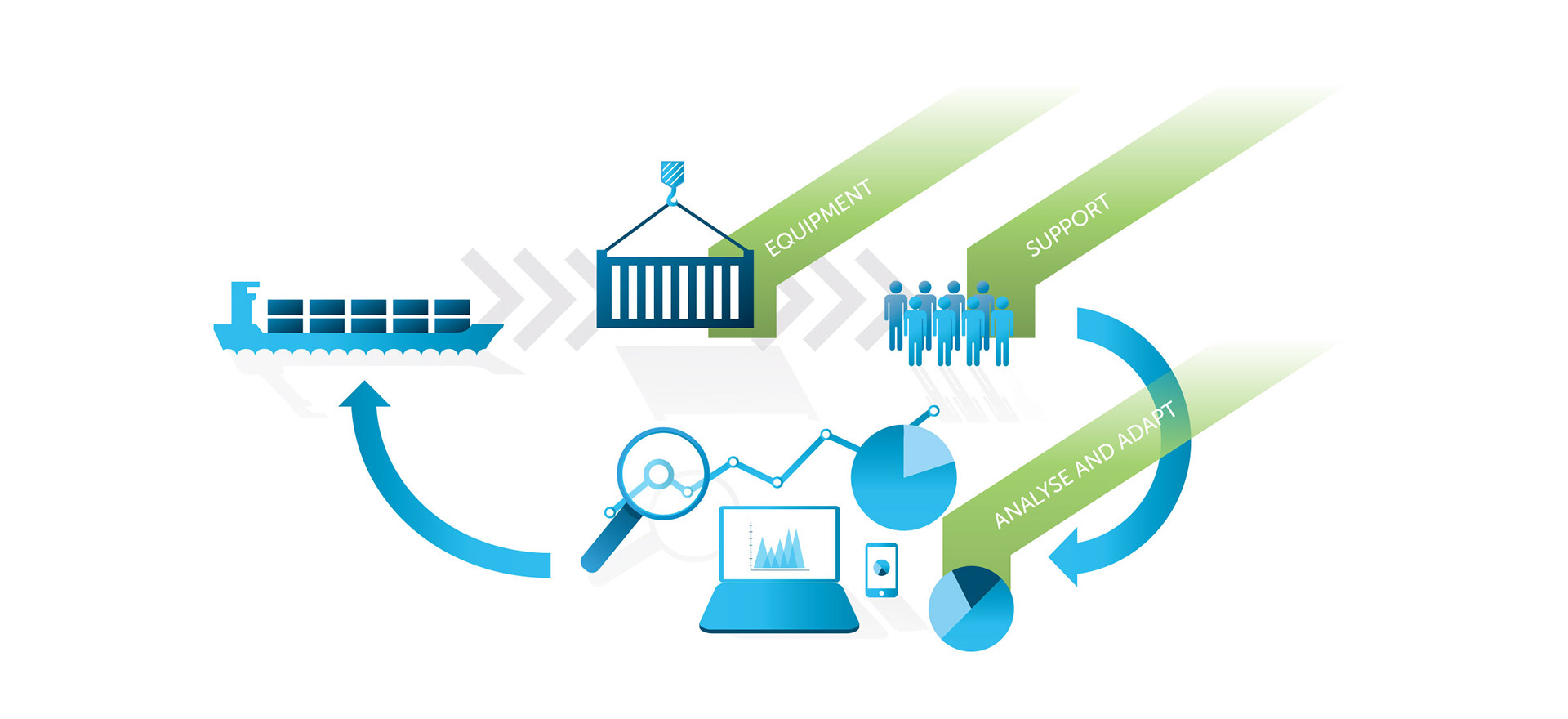 Have a similar project you need help with? See how we can bring your ideas to life by contacting us
here