Entrepreneur Olga Naumovski approached George Creative to bring to life her idea of a powerful, practical planner that helps people turn their dreams into goals and create balance and positivity in their daily lives. We jumped at the opportunity to work on such an inspiring project that could bring about positive change.
The Conscious Living 12 Month Planner consists of over 200 pages of simple tools and strategies to help you be present, healthy, happy and fulfilled every day. It's also a diary and calendar to help you manage your time and make the most of each week.
Sounds good? We think so! You can get your hands on them through
Olga's website
.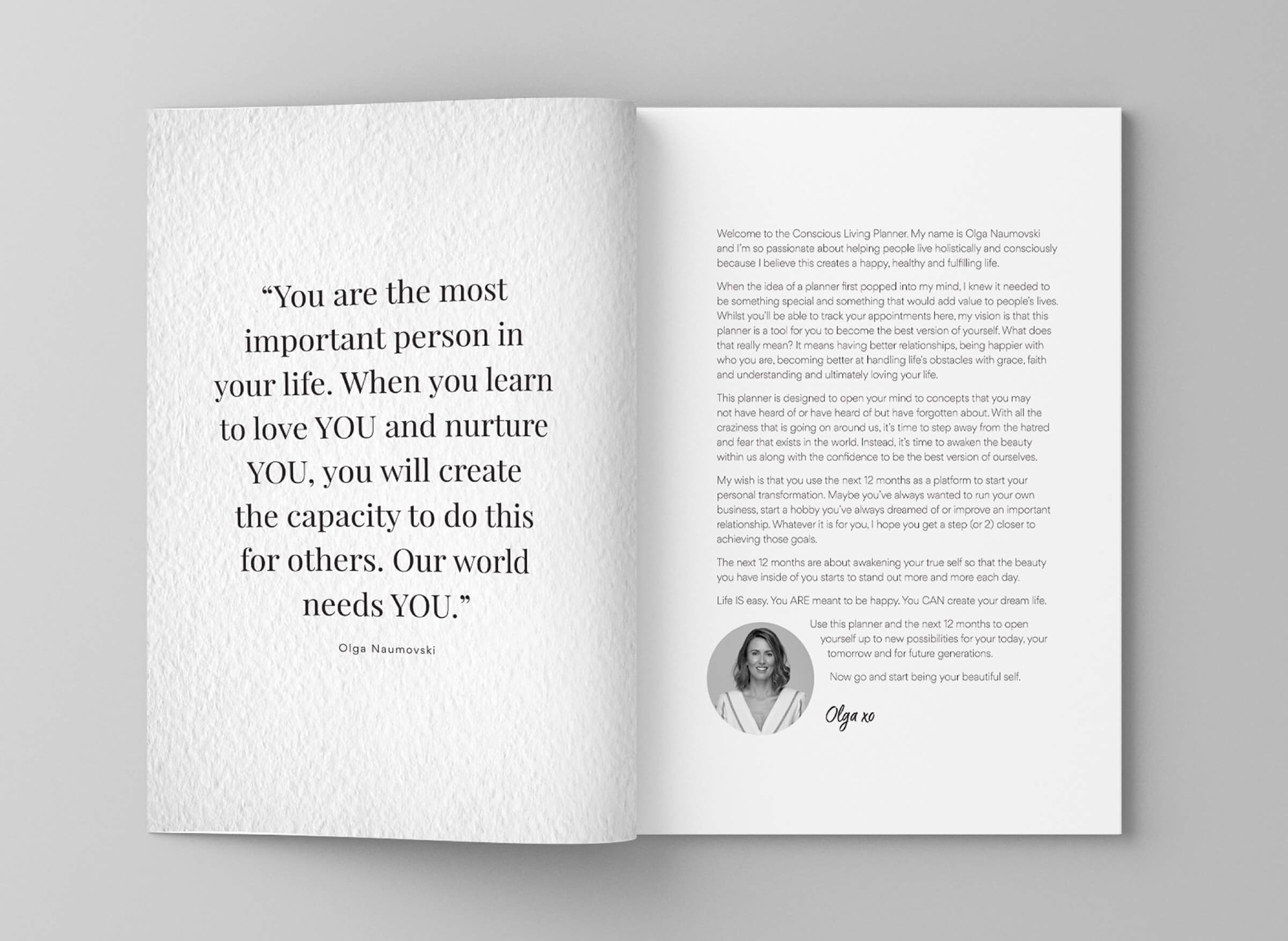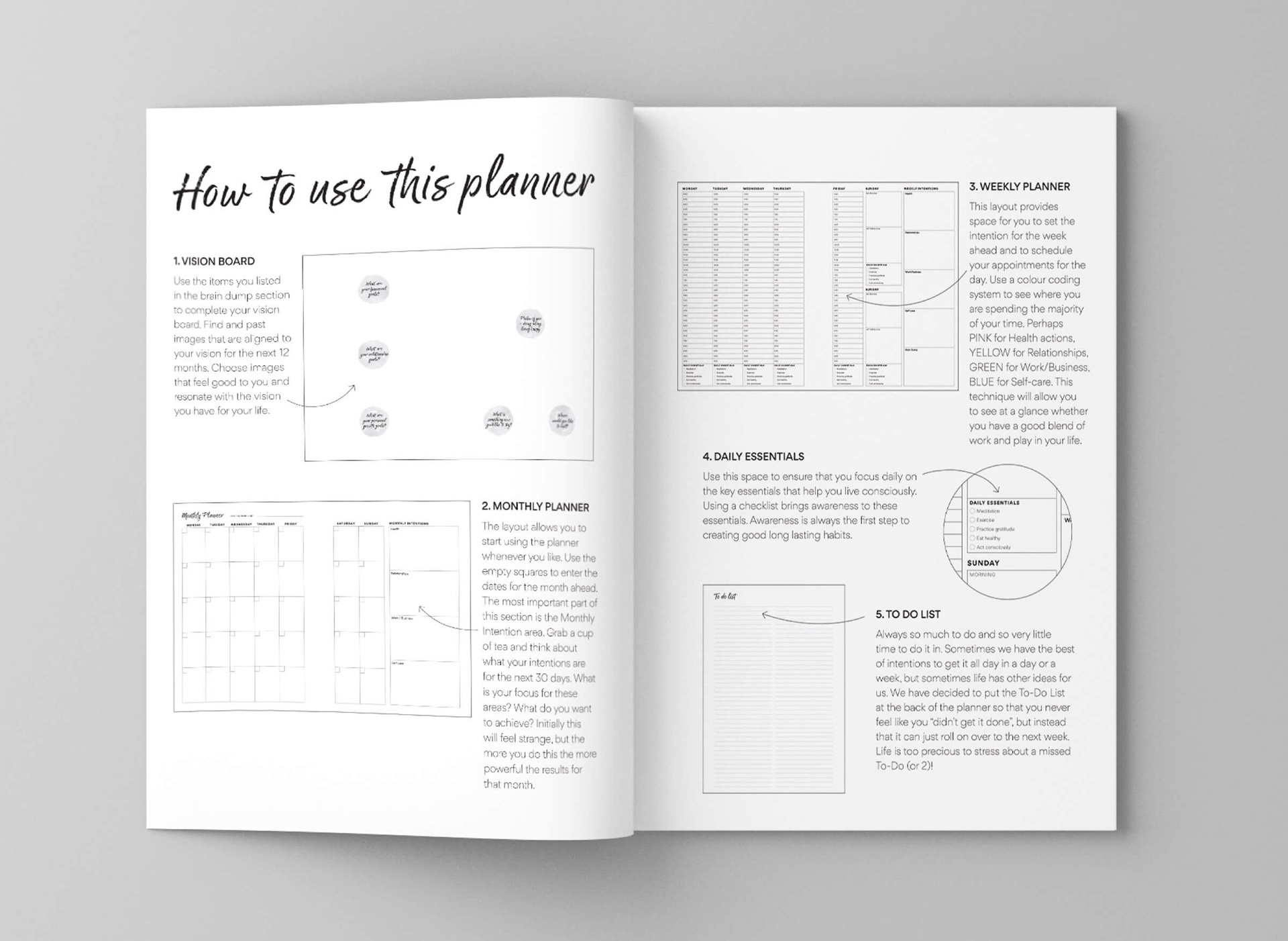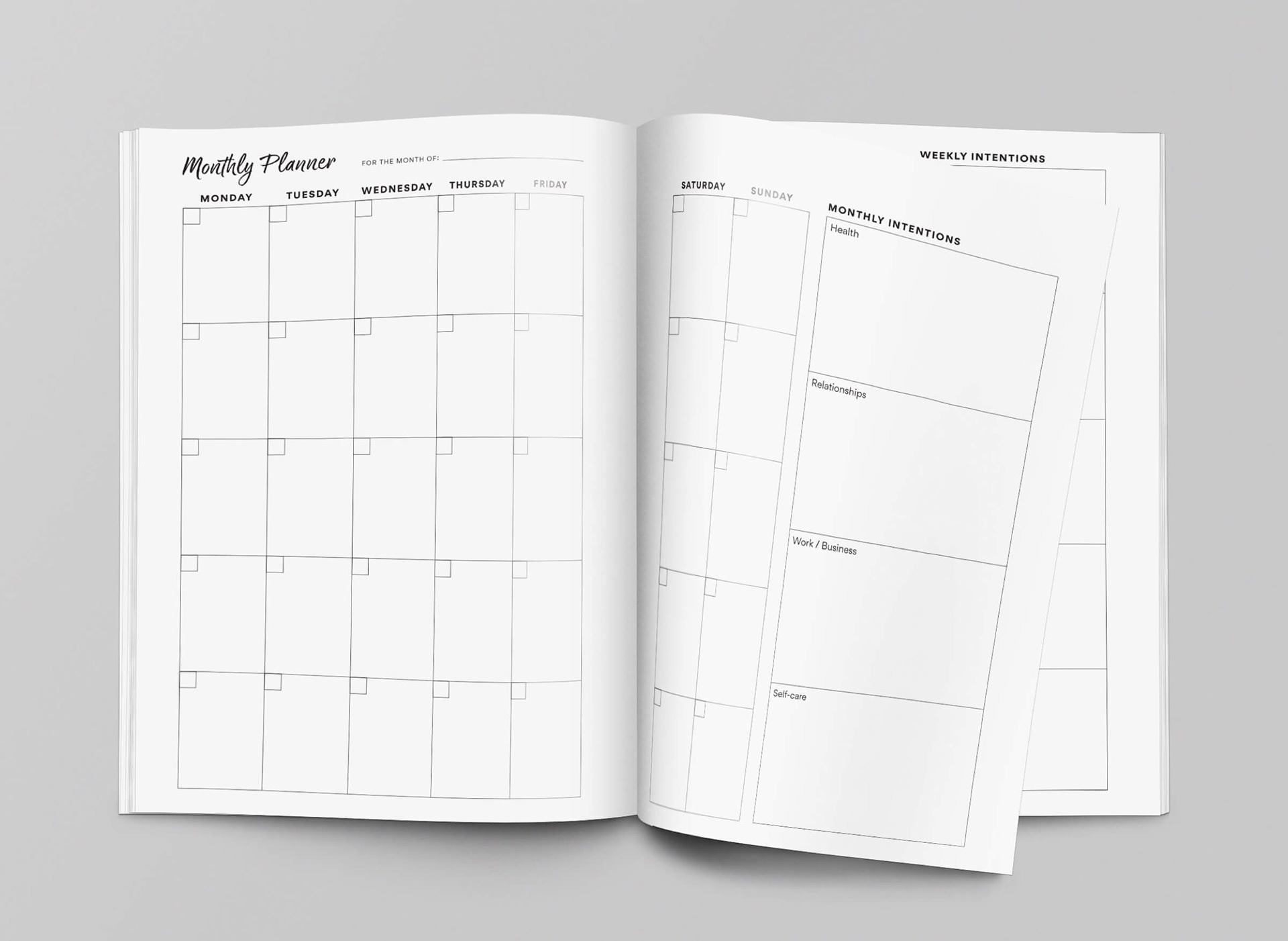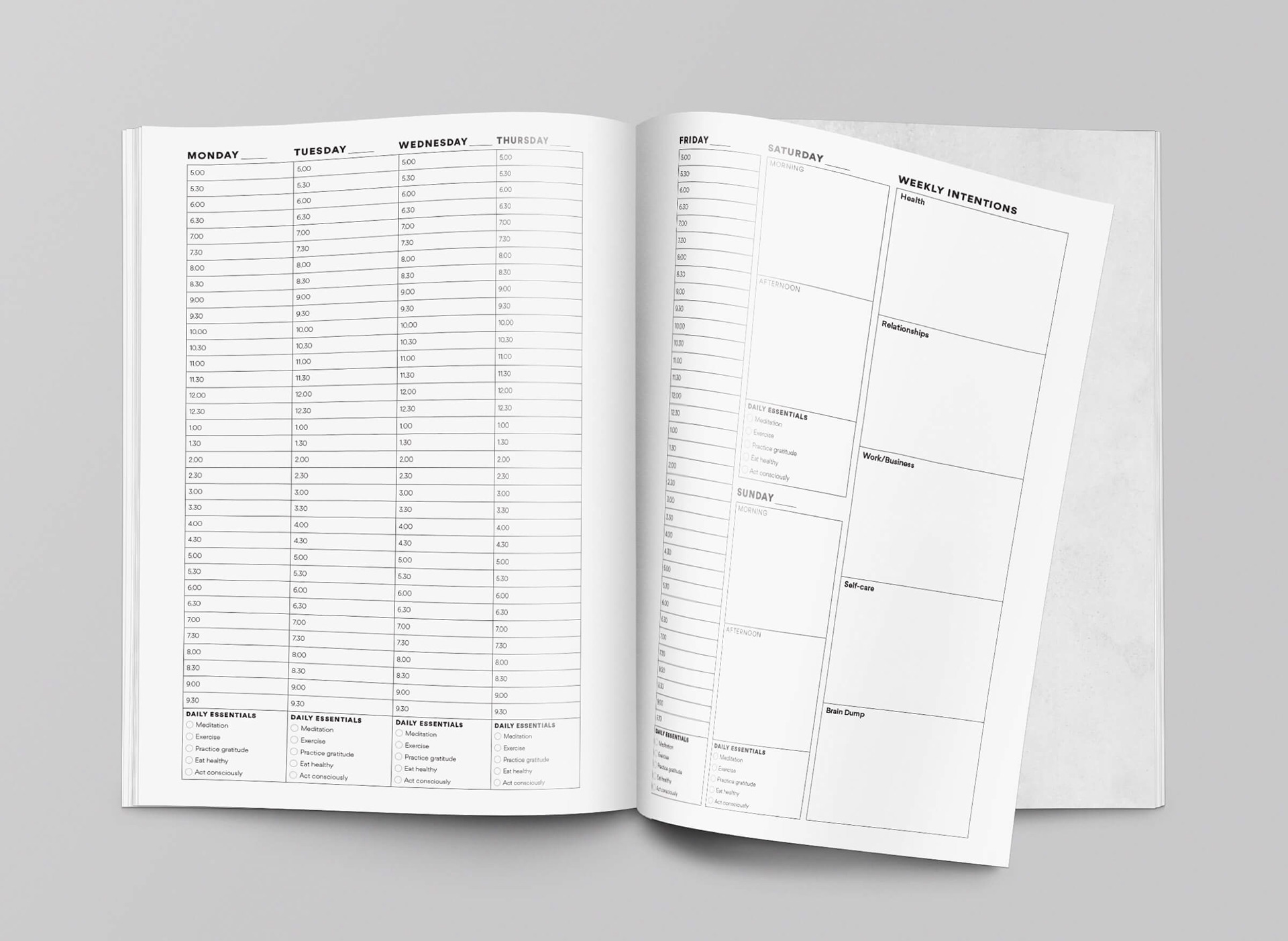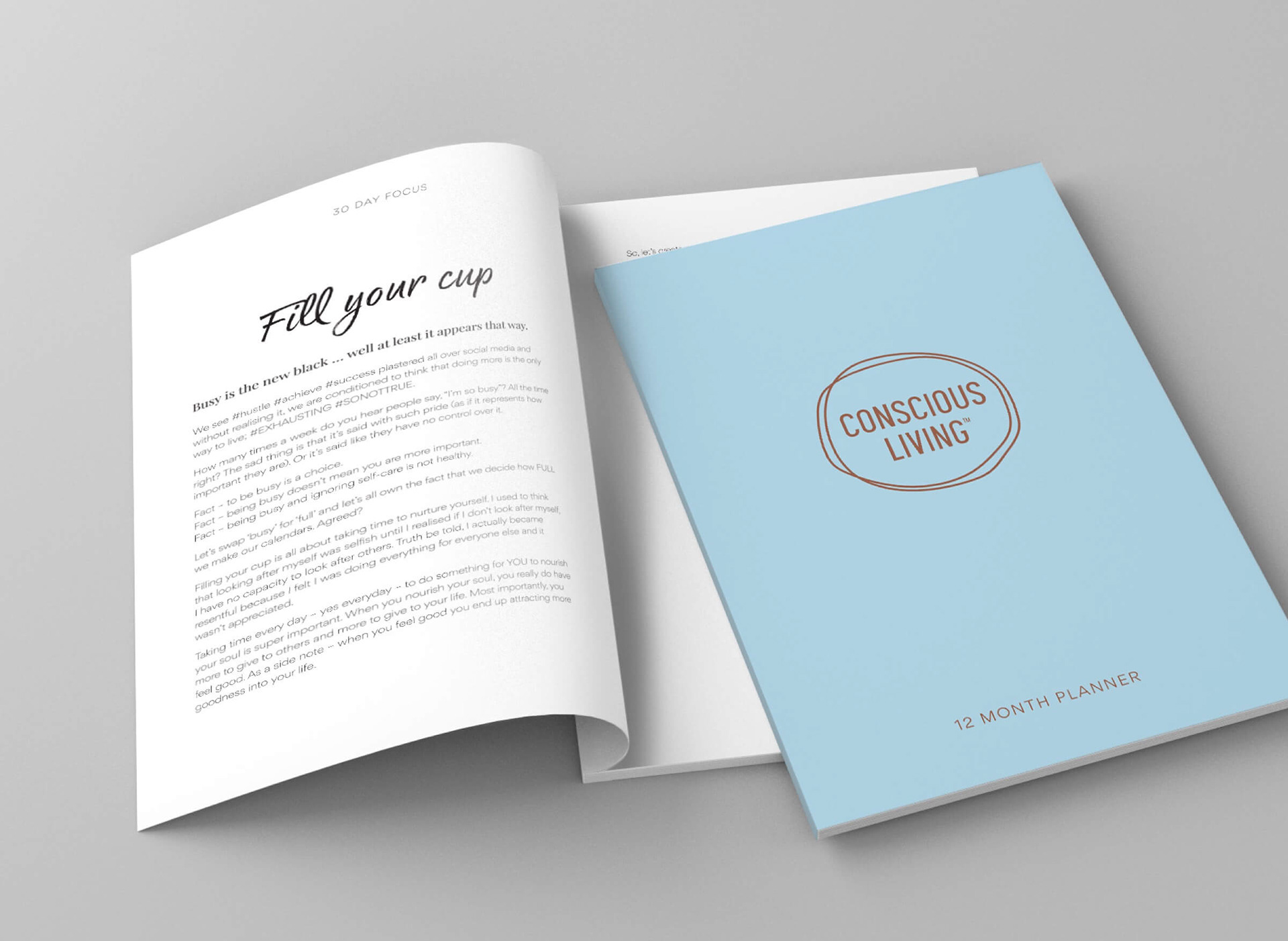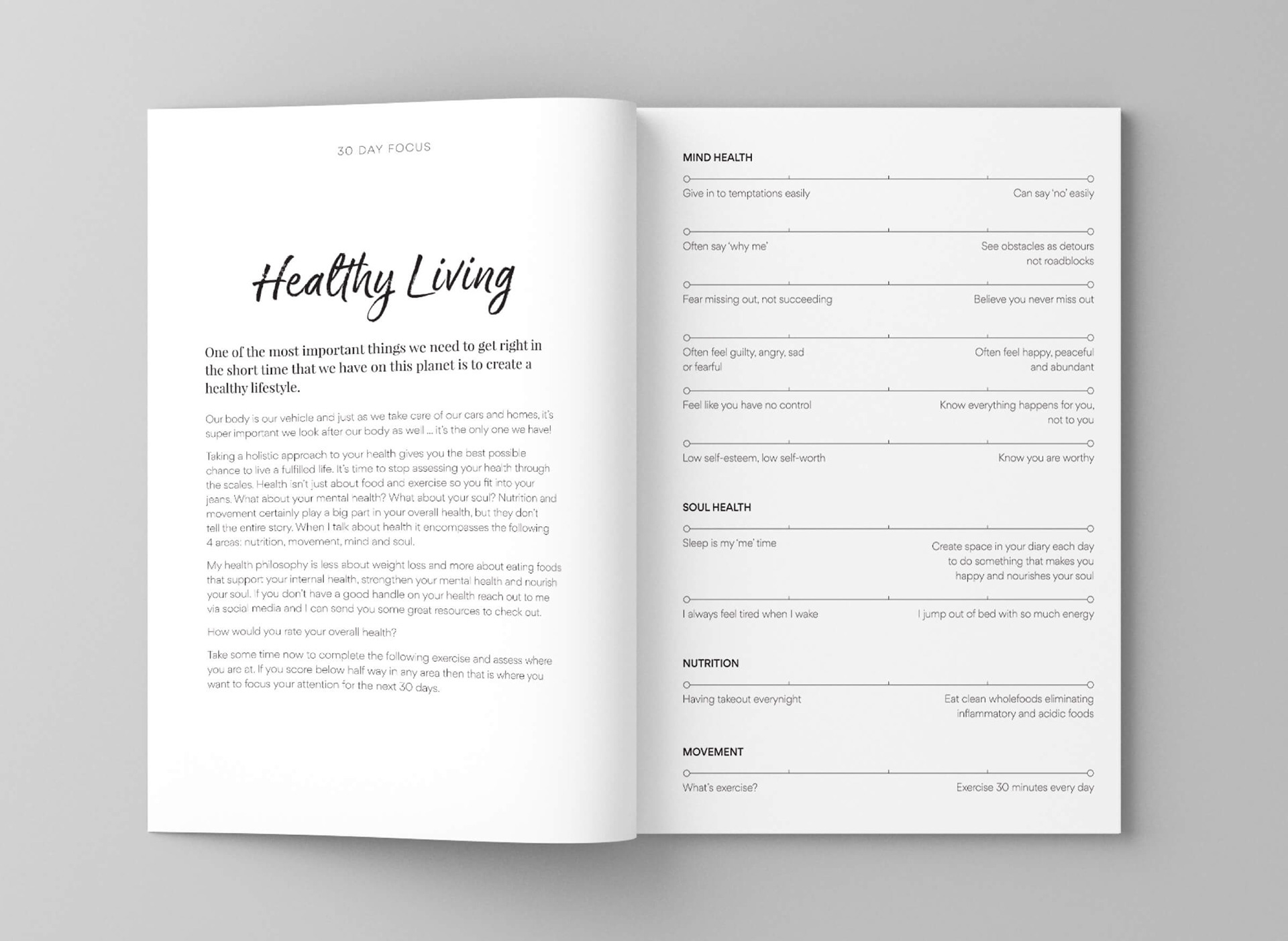 Have a similar project you need help with? See how we can bring your ideas to life by contacting us 

here