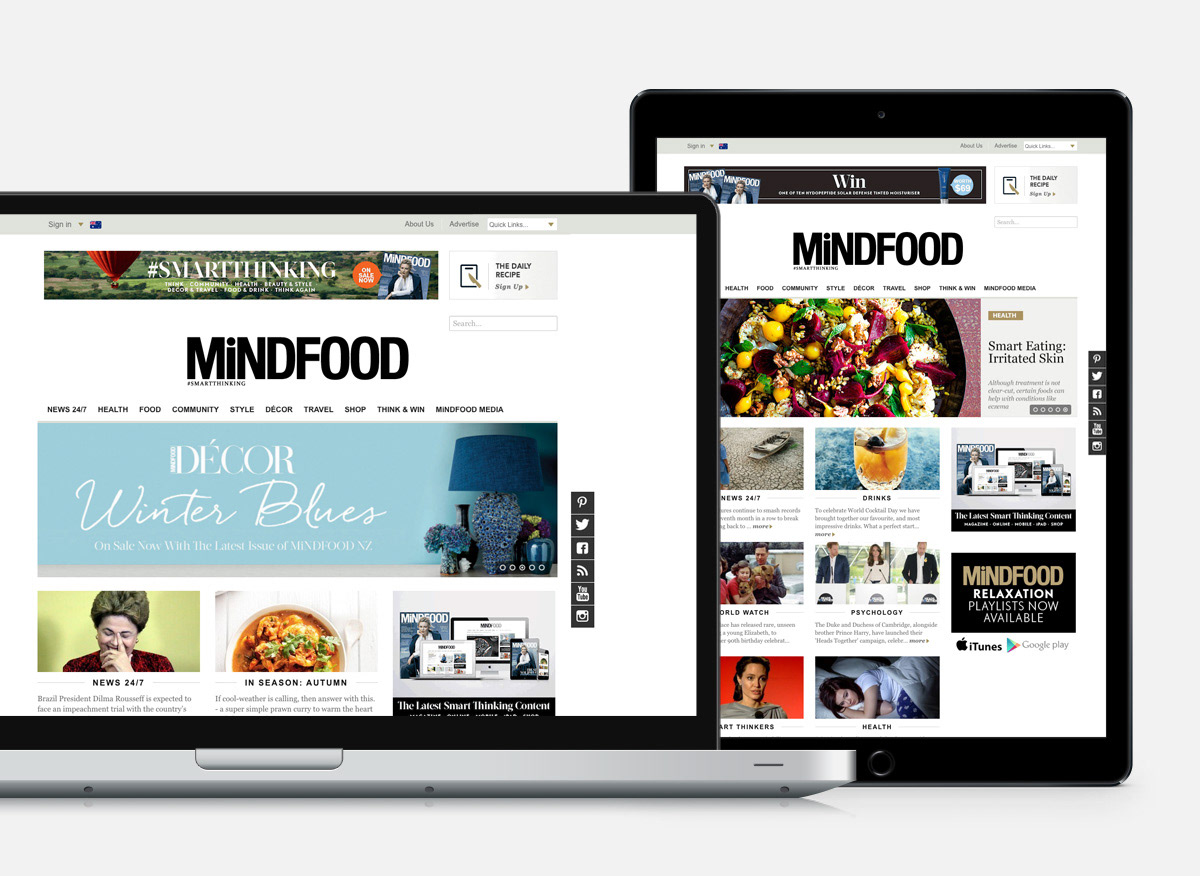 MiNDFOOD is an integrated media brand delivering local and global information for smart thinkers. The magazine and website feature television, podcasts, electronic newsletters, recipes, quotes, brain teasers, features, photographs and daily news.

MiNDFOOD needed to redevelop its online platform to better cater for its ever growing content and readership. The solution was to create an improved navigation and user experience, design a modular system that could manage a variety of different content and focus more on beautifully curated imagery. The resulting site is engaging and intuitive, enticing visitors to return on a regular basis.

In collaboration with Flame Creative and Ed.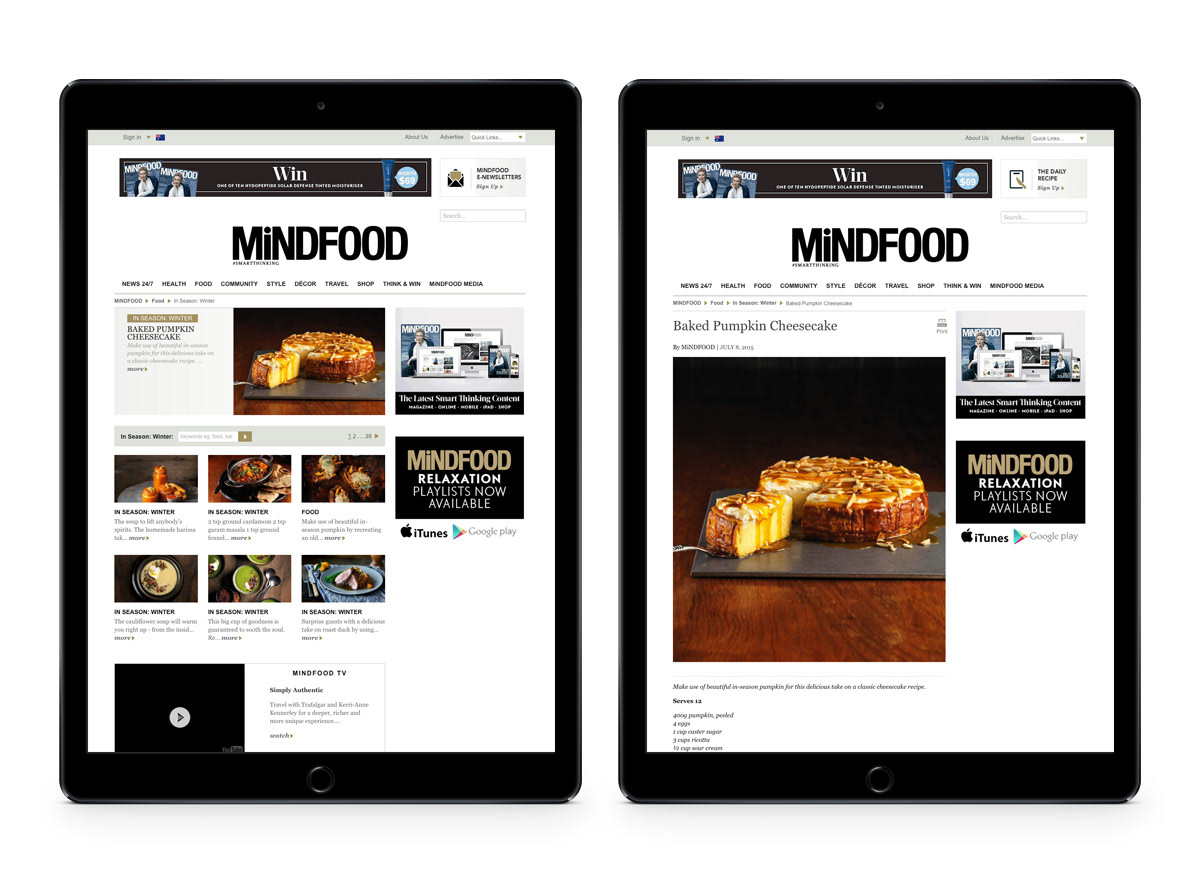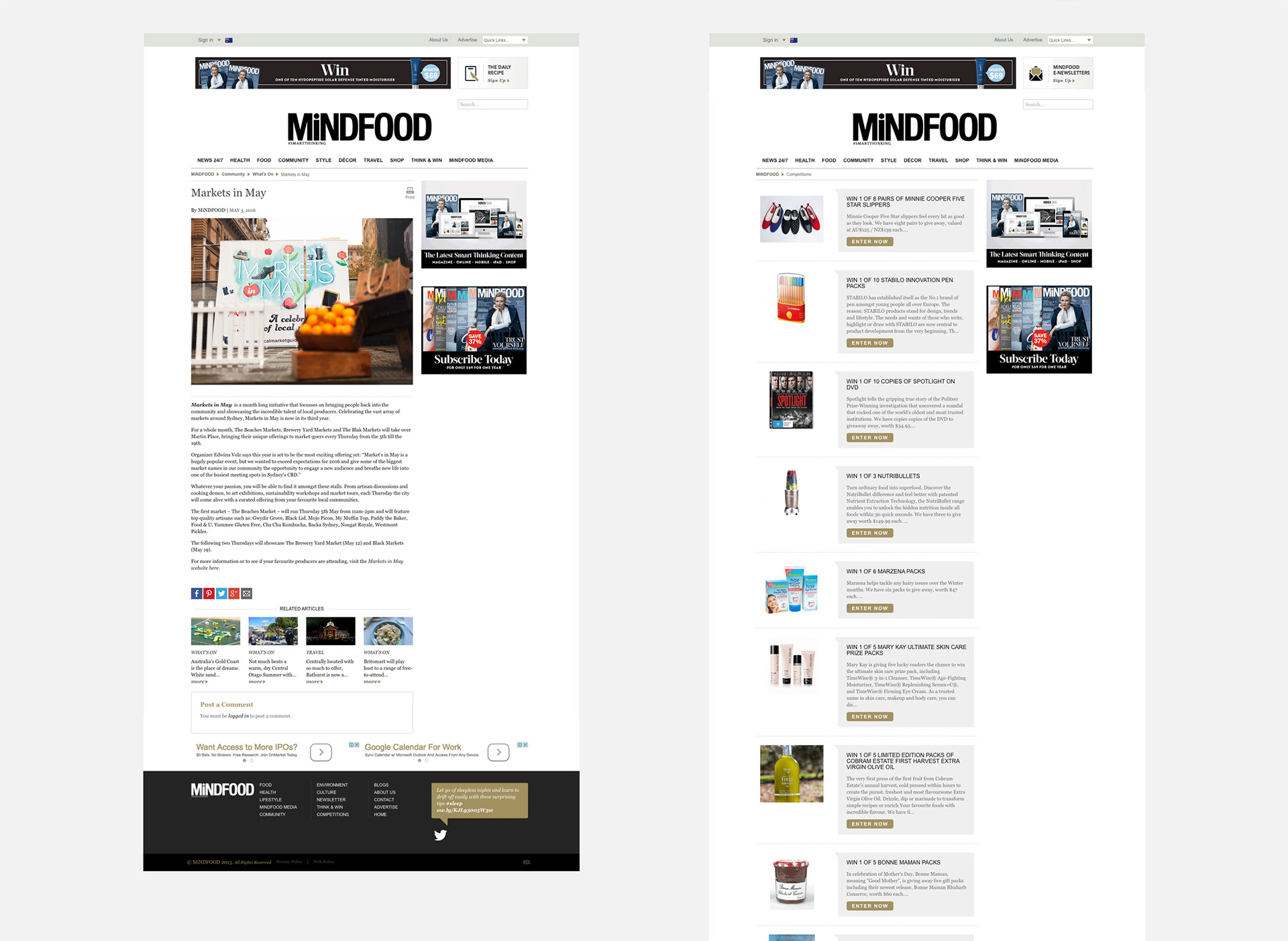 Have a similar project you need help with? See how we can bring your ideas to life by contacting us
here