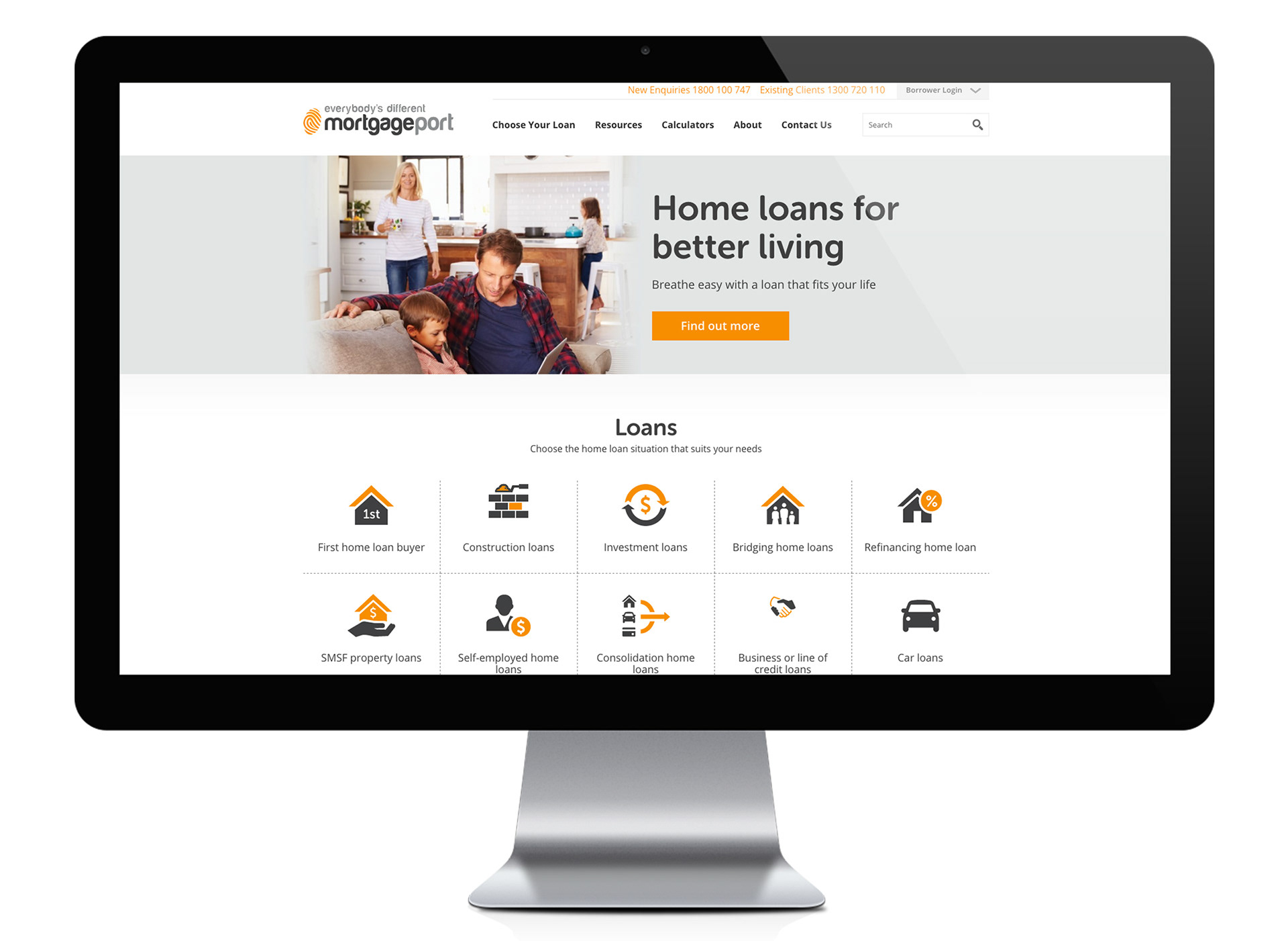 Mortgageport is a home loan lender providing everybody with a genuine alternative to the 'Big 4' banks. They are Mortgage Managers, meaning they offer their clients custom-designed loans to suit their individual needs. 
With a desire to demonstrate that they are a safe and unique alternative to the big banks and a focus on converting traffic to enquiries, George Creative were tasked with re-designing Mortgageport's online experience.
Considerable site planning and an overhaul of the content structure combine with conversion focused design to demonstrate Mortgageport's unique difference and value to their customers. A very flexible back end administration area allows Mortgageport to add/edit and delete loan types very easily.
In collaboration with Consider It Done Australia and Simply.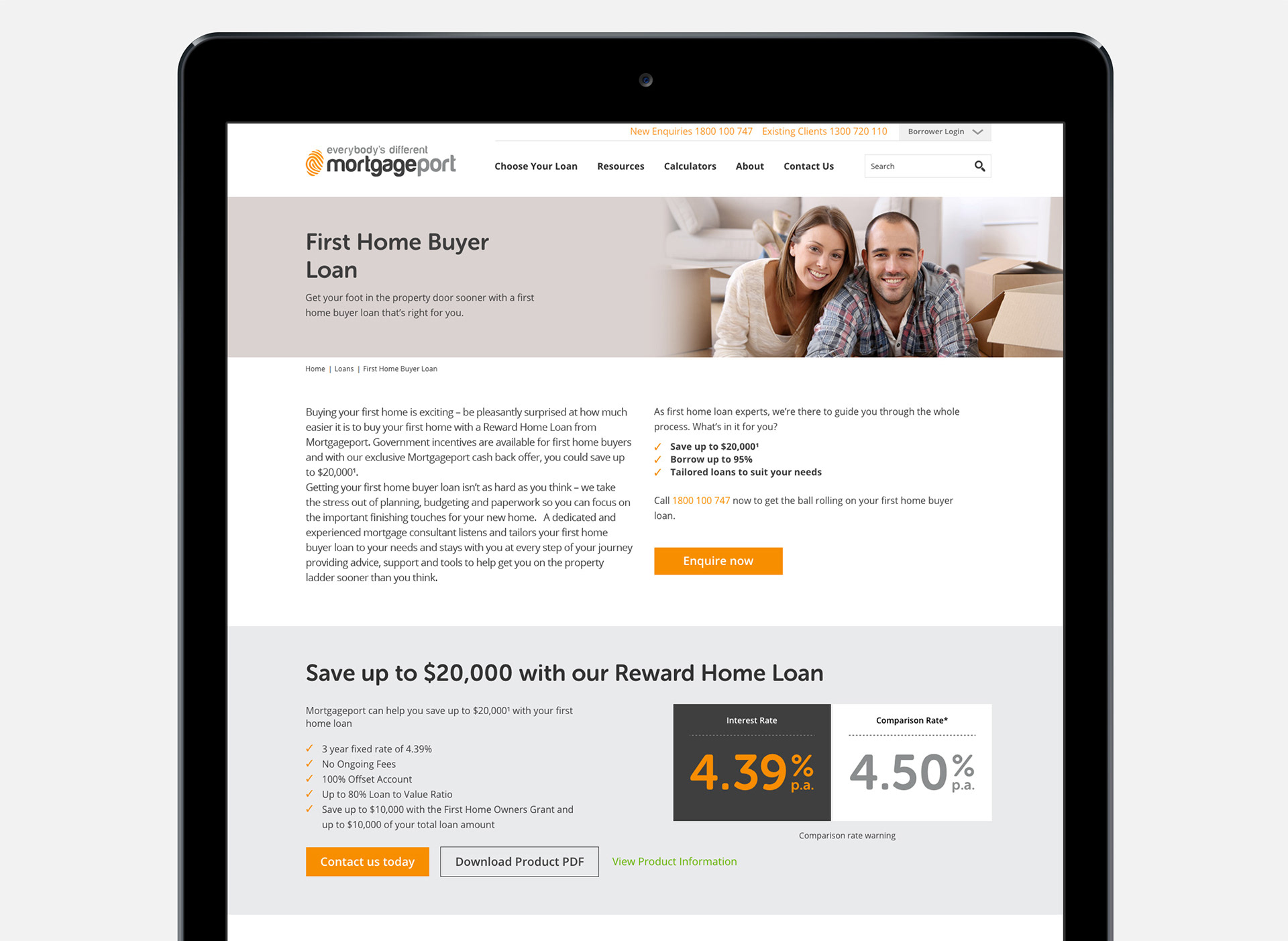 Have a similar project you need help with? See how we can bring your ideas to life by contacting us
here